The Chippendoubles, un numéro très macabre… pas du tout ! Phénoménal et extraordinaire ! WOW !
VRAIMENT TROP BONNE CETTE VIDÉO ! S'il en est une que vous devez voir, c'est bien celle-ci. The Chippendoubles, ce numéro présenté à l'émission « Britain's Got Talent » n'a pas fini de vous surprendre soyez-en assuré. Vite, empressez-vous de le découvrir. TOUT À FAIT GÉNIAL !!!
Lorsque le groupe se présente sur scène, l'expression que l'on peut lire sur le visage des membres du jury est très significative. Ce numéro sera ennuyeux, pensent-il. Même la musique n'a rien d'inspirant… Mais quelle surprise incroyable The Chippendoubles réservent-ils aux juges et au public. WOW !!!!!!!!!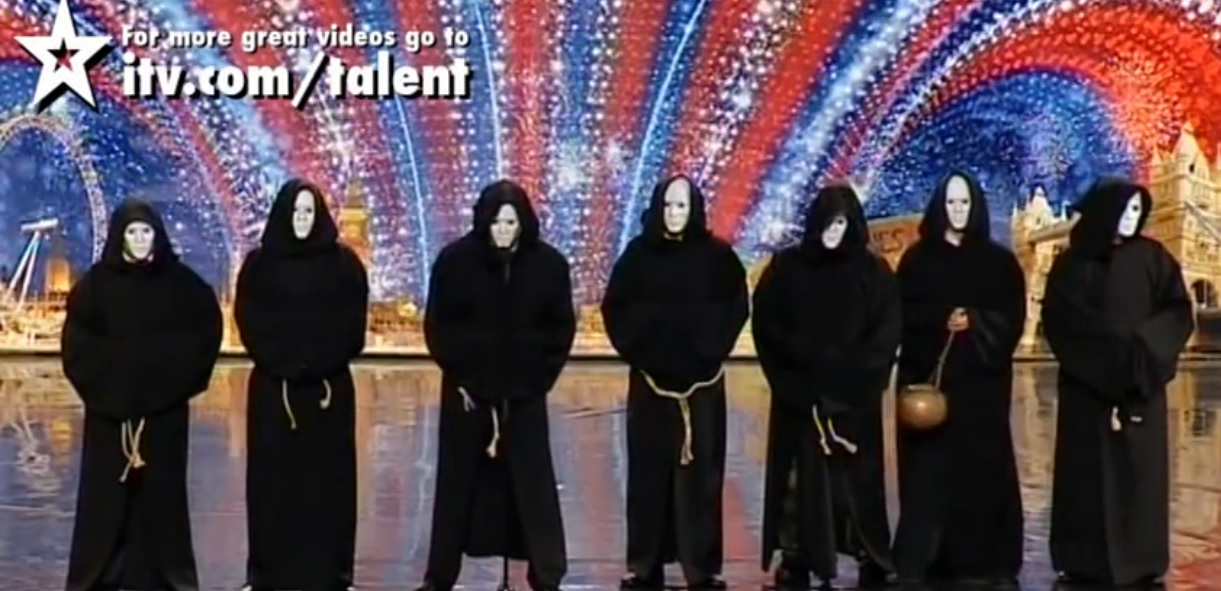 À voir, vraiment impressionnant !!
Mais qui se cache donc sous ces longues robes noires ? LOL
Merci d'aimer et de partager 🙂