Vous Connaissez Cette Chanson Du Film Le Magicien D'Oz… Mais Savez-Vous Qui La Chantait ?
Vous avez sûrement entendu cette chanson qui s'intitule Over The Rainbow, dont la version originale a été interprétée par Judy Garland, laquelle remonte en 1939.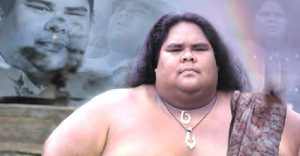 Elle avait d'ailleurs été enregistrée pour le célèbre film Le magicien d'Oz.
Néanmoins, parmi tous les autres chanteurs et chanteuses qui l'ont reprise, l'une a connu un succès monstre. Si vous ne connaissez pas la première version, la deuxième, sortie en 1993, vous est sûrement familière.
Cependant, si l'on vous demandait de mettre un nom sur la version hawaïenne de « Over The Rainbow », quelle serait votre réponse ? Vous cherchez dans votre mémoire, et sans doute ne parvenez-vous pas à retrouver quel est celui qui la chantait ?
Nous ne vous ferons pas patienter plus longtemps, et nous allons vous le dévoiler. Ce chanteur se nomme Israel Kamakawiwo, aussi connu sous le pseudonyme Iz. Empressez-vous de regarder cette vidéo très populaire, et de découvrir ce qui se cache derrière cette douce voix.

Aimez / Partagez cette superbe chanson sur Facebook