Interprétation exceptionnelle d'une chanson d'Elvis Presley par une candidate de The Voice USA… Wow!
Impressionnant ! Bien qu'elle n'ait pas gagné la première place à la finale du concours, Christina Grimmie, participante à l'émission The Voice, a livré une performance incroyable.
Si le public ne l'a pas choisie, la jeune femme n'a pourtant rien à se reprocher.
Lors de la grande finale, Christina Grimmie a interprété une chanson d'Elvis Presley, Can't Help Falling in Love, qu'elle s'est parfaitement appropriée.
Elle y a mis tout son cœur, et même si cela ne fut pas suffisant pour se mériter la première place, il y a fort à parier qu'elle se taillera une place dans le domaine de la chanson.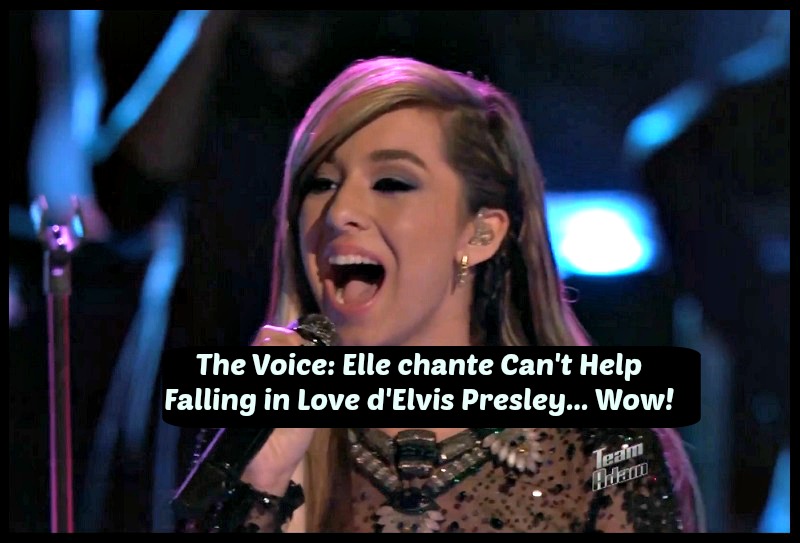 Christina Grimmie est née le 12 mars 1994 au New-Jersey (USA).
Lorsqu'elle a passé l'audition à The Voice États-Unis, les 4 membres du Jury se sont retournés (Shakira, Usher, Blake Shelton et Adam Levine). Son choix : Adam Levine. Et suite à cela, elle s'est rendue jusqu'en finale, et c'est classée 3e. D'ailleurs, Island Records l'a signé pour son tout premier disque, il sortira en 2015, à suivre!
Merci d'aimer et de partager votre impression 🙂