À 14 ans Il Participe À L'Émission The Voice Kids… Il S'assoit Au Piano Et… Le Public Est En Délire !
WOW ! Quand cet adolescent monte une scène et qu'il se met à jouer du piano, il fait carrément lever la foule.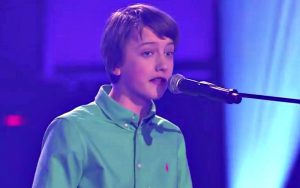 Même les juges de l'émission The Voice Kids, version allemande, n'ont pu demeurer assis sur leur chaise.
Après avoir appuyé sur le bouton, et même quelques secondes auparavant, ils se sont tous mis à danser. L'ambiance lors de cette audition à l'aveugle était vraiment survoltée dans toute la salle, et pour cause !
Le jeune garçon, prénommé Tilman, a interprété le grand succès de Jerry Lee Lewis, « Great Balls Of Fire », et sa performance est remarquable. Du piano, il en joue à la perfection, comme un pro, et se permet même d'utiliser ses pieds à l'occasion.

Dès les premières notes, les trois membres du jury ont été conquis, et vous le serez aussi en regardant cette vidéo. Parions d'ailleurs que vous aurez également envie de vous lever et de danser au rythme enlevant de cette audition exceptionnelle.
Aimez / Partagez cette impressionnante prestation sur Facebook