Incroyable ! Un cockatiel interprète une chanson bien connue
Très doué cet oiseau !Non seulement parle-t-il, mais qui plus est, il sait chanter, et fort bien d'ailleurs, sans une seule fausse note.
Il faut absolument voir ce cockatiel siffloter la chanson « If You're Happy and You Know it, Clap Your Hands ».
Comme il ne peut taper des mains, il imite à la perfection le bruit que feraient des gens en frappant dans leurs mains. Très drôle !
Et lorsqu'on lui demande de chanter une autre chanson, le voilà qu'il entame un autre air.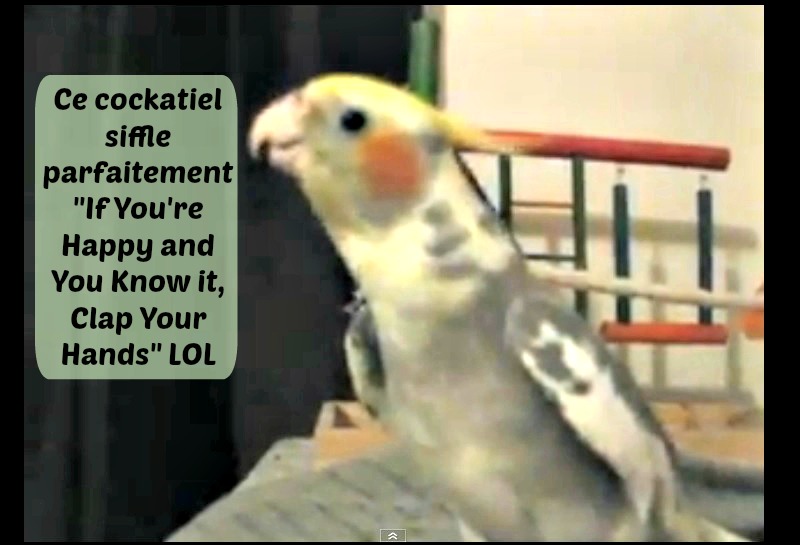 If You're Happy and You Know It, Clap Your Hands. (en français on chante : »Si tu es heureux et tu le sais, frappe des mains »).
Merci d'aimer et de partager votre impression 🙂