SERAIT-CE UN ANGE ? Entendez Cette Candidate Avec Une Voix Divine Descendue Du Ciel
FRISSONS ET CHAIRE DE POULE GARANTIS ! Oui, c'est exactement l'effet que produira la voix de cette jeune fille lorsque vous l'entendrez chanter « Get Lucky » au cours des auditions à l'aveugle de l'émission The Voice.
Une voix extraordinaire certes, mais elle joue aussi merveilleusement bien de la harpe qu'elle chante.
Alors empressez-vous d'appuyer sur le bouton rouge et faites retourner votre chaise pour découvrir qui se cache derrière cette magnifique voix.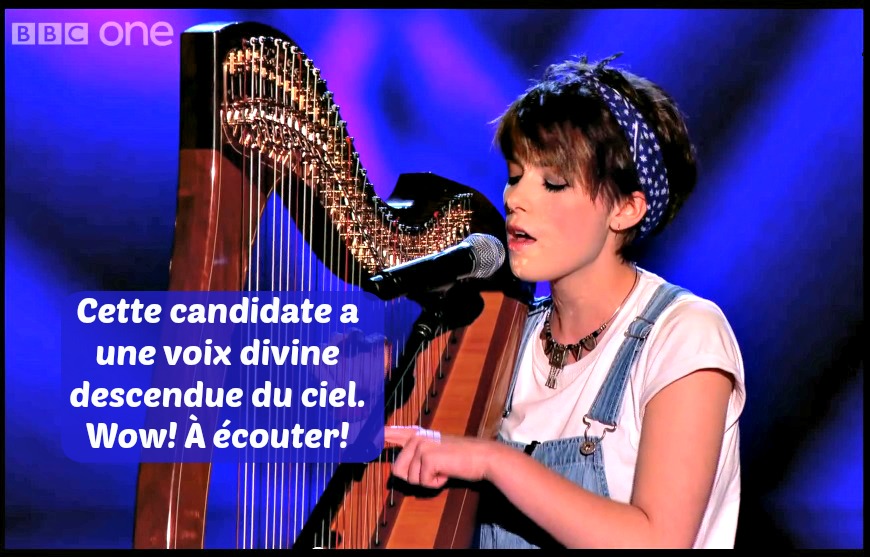 Son nom est Anna McLuckie, son audition a eu lieu à The Voice UK (Angleterre) en janvier 2014.
Merci d'aimer et de partager votre impression 🙂