Wow ! Une Fillette Interprète Une Chanson De Frank Sinatra À La Perfection!
La petite fille n'étant âgée que de 7 ans seulement, cette chanson n'est pourtant pas de sa génération.
Cela ne l'empêche aucunement d'interpréter avec brio « Fly Me To The Moon » de Frank Sinatra.
Invitée à l'émission « The Late Show » en mars 2014, et accompagnée par un guitariste seulement, elle livre une prestation digne de mention.
Son passage est si exceptionnel qu'à ce jour, plus de 10 millions d'internautes ont visionné cette vidéo ensorcelante, c'est à voir absolument !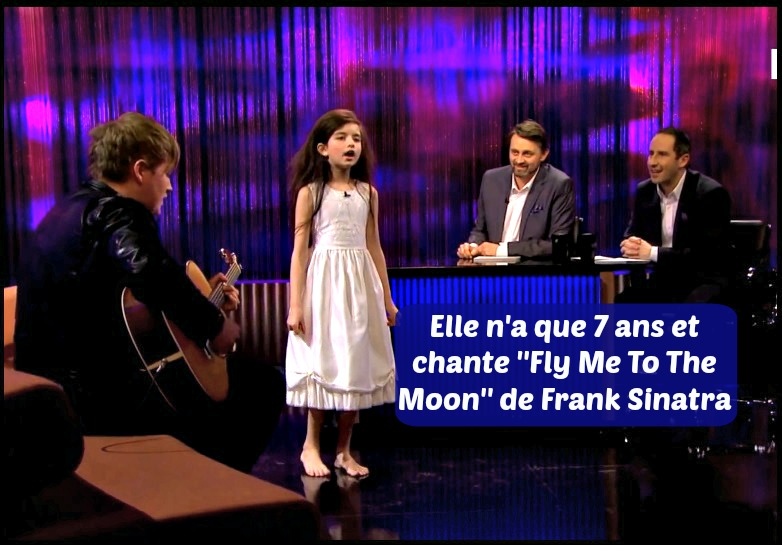 Une très belle chanson, et interprété avec bio par Angelina Jordan, une petite fille de 7 ans, wow !
Merci d'aimer et de partager votre impression 🙂